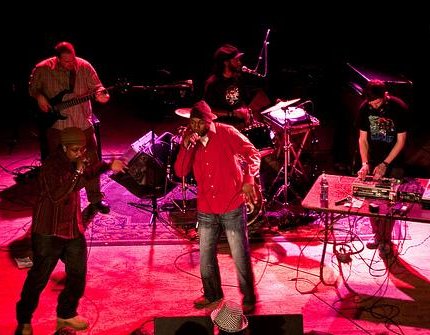 In 2005, dumate made their debut with the self-released album, dumate Rite: The Known Knowns. In the four ensuing years, core members Laduma Nguyuza and drummer/vocalist Jah Boogie continued to tighten up their live and expanded their ranks to include bassist Bobby Peru, rapper Dialect Lyrical One, and producer/MPCist Man Mantis.
Their second album, 2009's We Have The Technology, was released to widespread acclaim and went on to win Urban/R&B Album of the Year at the 2010 Madison Area Music Awards.
dumate
We Have the Technology

After years of honing their live show, dumate return for their second full-length album, We Have the Technology. Incorporating a live rhythm section with the MPC artistry of Man Mantis, this is a dense, catchy and ambitious blast of hip hop. Emcees DLO and Dudu Stinks ...