Farewell, World Around (2006–2016)
Feb 14, 2017
To Our Loyal World Around Family,
You might have noticed that things have slowed down here over the last year or so — our last official album release was Waldo from Cincinnati's Yonder Works (And Then Some) back in September of 2015; things are quiet on Facebook; we haven't tweeted in almost a year.
For the most part, this is due to bandwidth issues. The administrative side of World Around has always been a two-person operation (three at the absolute zenith), and keeping things running is an insane challenge, especially since we're all artists too. We all know that balancing everything demanded of us — family, friends, life, art, work, school, etc. — can be challenging enough; the full-time management of a label is really tough to fit into that mix. That said, we did it for as long as we could, out of love — for our music, for each other, and for everyone who listened and supported us along the way.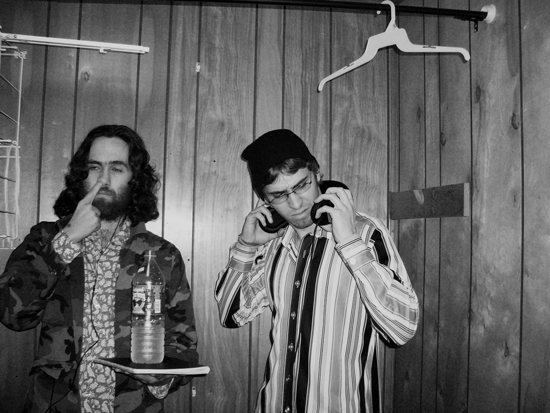 Justin & Kyle in 2006
On top of that, a lot has changed since we opened our digital doors on MySpace in 2006. There have been career changes, new opportunities; some of us have married, started families. Musically, many World Around artists have gone on to do bigger, better, more beautiful things: after a brief stint with our friends at Potholes Music, Man Mantis linked up with legendary rapper Sole and joined the ranks of Shoeboxx Recordings; Daimyo fell in with the amazing crowd of beatmakers at Cult Classic ...