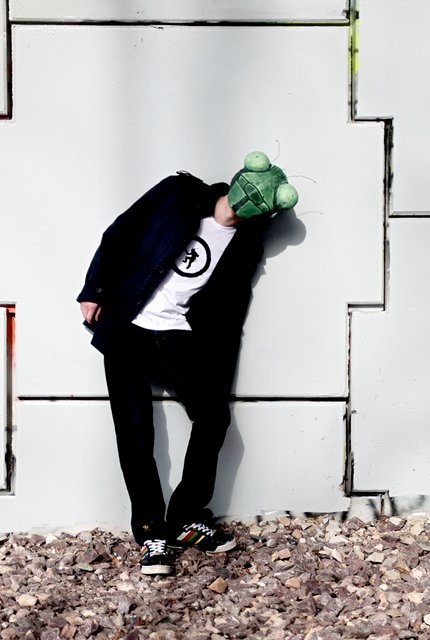 Man Mantis is a DJ, producer and multimedia artist from Denver, Colorado. Following the release of his first album, Dawn of the Def, he worked continuously to polish a unique sound, which seamlessly blends the soulful, organic feel of samples with glistening synthesizers and crisp drums, culminating in Cities Without Houses, his incredible debut LP on World Around Records.
For years, Mantis was a fixture of the local music scene in Madison, Wisconsin, where he worked extensively with various groups including dumate and STINK TANK, as well as producing tracks for a diverse range of artists such as F.Stokes, John Record and K. Raydio.
After returning to his hometown in 2012, Mantis teamed up with the newly-formed (and, sadly, short-lived) beat label Potholes Music, and founded a regular live beat event called Audiodrome. He later joined forces with former Anticon member Sole, producing a number of tracks for his album A Ruthless Criticism of Everything Existing.
In 2014, Mantis joined the ranks of Shoeboxx Recordings, where he's been regularly featured on their annual compilation series.