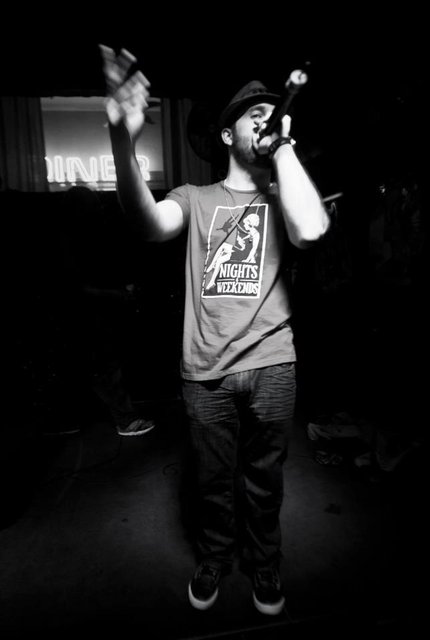 Zilla Rocca is no stranger to the world of independent hip-hop: the emcee, producer and pulp aficionado has honed his teeth in the proving grounds of his native Philadelphia and on stages nationwide. In 2006, he formed 5 O'Clock Shadowboxers with Seattle-based producer Blurry Drones, cultivating the sharp, stylized sound they'd come to refer to as noir hop.
After his World Around debut with 2010's Bad Weather Classic EP, Zilla went on to drop a number of stellar singles, culminating with the release of his flagship LP, Nights & Weekends. During that time, he also worked regularly with his Wrecking Crew cohorts Curly Castro and Small Professor — in 2012, he helmed their critically-acclaimed Wu-Tang Pulp mixtape, which featured reimagined versions of classic Wu-Tang cuts.
Since 2013, Zilla has knuckled down with his own imprint, Three Dollar Pistol Music, where he continues to independently release a regular barrage of solo music, as well as collaborative work with his re-imagined group project, Zilla Rocca & The 5 O'Clock Shadowboxers.
Zilla Rocca
Nights & Weekends EP

Zilla Rocca's back with one last martini before jackhammer season begins. Inspired by late night 1980's film staples such as Barry Levinson's Diner and Martin Scorsese's After Hours, with side-helpings of dive bars, bad women, booze hounds and black coffee, the Philadelphia ...

Bad Weather Classic EP

A hush falls over the city, thicker than the February snow and twice as heavy. From some dark place in that desperate sprawl, Zilla Rocca of the infamous 5 O'Clock Shadowboxers delivers his latest EP. This is a dangerous parcel, weighted down with seedy, visual ...