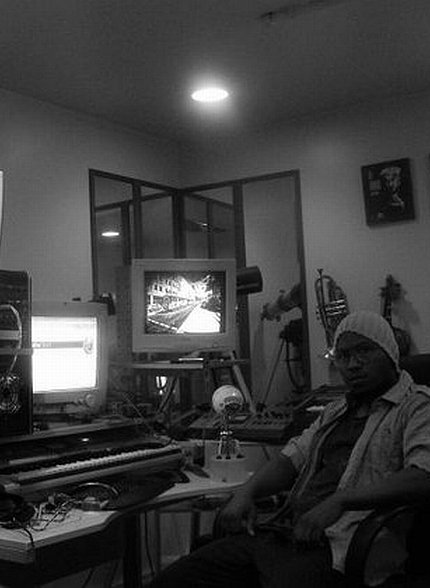 Adam Kadmon is a strange and mysterious character. After delivering the tracks that became Teslaphonics, he disappeared for a year and five months before anyone heard from him again. He resurfaced intermittently in late 2009 to pass along another small collection of songs, after which he promptly vanished.
In 2010, Kadmon was reported to be living alone in a cabin somewhere in the Canadian wilderness. As of 2011, his whereabouts were completely unknown.
In early 2013, Kadmon resurfaced on Twitter, sporadically posting cryptic links to new material on Hulkshare.
Adam Kadmon
The Mysterious Spectacles of Adam Kadmon Vol. 1

These songs and instrumental pieces were collected between the dark winter of 2010 and late 2012 during fleeting, infrequent interactions with the rap hermit/electrician who goes by the name of Adam Kadmon.

Running at under sixteen minutes, there doesn't appear to be any traditional ...