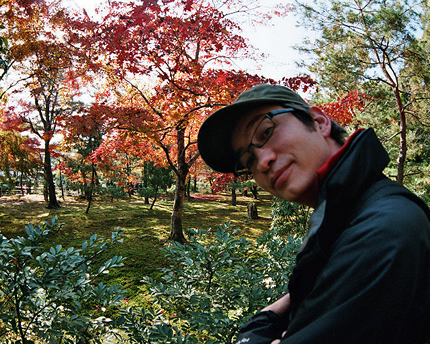 Hailing from Bern, Switzerland, Naturetone started making beats in the early 90s as a producer and MC with Swiss rap group Three Tree Posse. Heavily inspired by the Native Tongue movement, the trio released two independent albums in 1993 and 1995 before they disbanded, at which point Naturetone went on a lengthy hiatus.
After nearly ten years away from the craft, he made a quiet return to the world of hip hop, focusing on remix work and building a catalog of new beats. In the summer of 2009, his stellar Algorhythms remixes netted him a slot on the World Around roster, followed by the 2010 release of his debut LP Nihon, an instrumental tribute to Japan.
In 2012, he followed that up with the incredibly ambitious LP Turnings of the Sun, incorporating live instrumentation and original compositions to create a fusion of his diverse influences.
As of 2016, Naturetone has joined forces with fellow producer Zoodisko to form the duo Places and Spaces. Their debut track "Alive" was featured on our final compilation, We Are World Around, Vol. 6.
Naturetone
Turnings of the Sun

On his sophomore album, Naturetone continues his journey to the East, weaving together Asian and Middle Eastern melodies, sounds and themes to create an intricate instrumental tapestry. The final result is a unique sonic experience which spans entire continents with its evocative solar imagery.

Thirtyseven DLO